"It came without ribbons! It came without tags! It came without packages, boxes or bags!" — How the Grinch Stole Christmas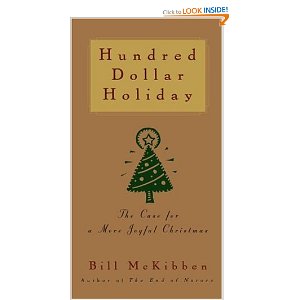 It's that time of year. I feel the madness building.
Christmas is coming, and I don't want to.
I was once the Christmas Queen, so eager to pull out the bins full of decorations and ornaments as soon as the last Thanksgiving dish was wiped clean. I decorated every room, baked several kinds of cookies and other goodies, and presided over a Christmas Eve extravaganza that took weeks to produce.
I've lost a lot of my holiday mojo since I moved out of the house where I did all that decorating and entertaining. I haven't found a good place for a Christmas tree in the townhouse I now live in, and I guess I'm just not that into Christmas anymore. The truth is, I dread the expensive, overproduced, tightly controlled yet out-of-control holiday that once consumed me throughout the dark month of December.
I tried to explain this to my kids, who are teenagers now and don't believe in Santa or anything. They don't understand.
"What happened to you?" my daughter said when I told her my plan to skip Christmas and all its stress this year.
It's a good question.
Maybe I'm avoiding Christmas because I don't have money to throw at it this year. As wabi-sabi as I want to be, I've spent a small fortune making Christmas and Solstice magical (fresh goose, mistletoe wreaths and all my other Martha-wannabe ideas were never cheap). This year, which doesn't include a regular paycheck, that's not an option.
I've written in the past about Bill McKibben's Hundred Dollar Holiday, and I've always wanted to give it a try but have never had the fortitude. Whatever misgivings I had about Christmas commercialism weren't big enough to override the ease of throwing cash at the thing. (Overnight shipping is a blessing at any cost when you've forgotten to send your mother a present in all the holiday madness.)
McKibben writes that "Christmas is too wonderful a celebration to give up on, too precious a time simply to repeat the same empty gestures from year to year."
He says the $100 number is just a number and that the point is to replace materialistic ways of celebrating with non-materialistic ones.
That's not a new idea, yet it looms as an intimidating challenge. I'm just beginning to see it as a fun and amusing one as well. Wish me luck.