It's the time of year when I get sad.
More than just lack-of-light SAD, this is a deep sadness about dying and dead things. I feel my heart hollow and my will waver in the low light that is now afternoon.
I've written about finding beauty in this season. I understand the comfort that comes from accepting this seasonal rotation.
Still, I dread winter's coming.
Fighting inevitable season change is a colossal waste of effort. I know this, and over the years I've found ways to deal with my extreme negative reaction to the season of low light. This year I'm reviving my pagan Samhain feast, a tradition that I let go as my kids grew older and started making their own Halloween plans.
During traditional pagan end-of-harvest Samhain festivities—held on October 31, halfway between fall equinox and winter solstice—feasts were held to usher in the darker part of the year and to welcome souls of the dead during a time when the veil between this world and the Otherworld is thinnest. Pagans considered this time the "new year."
When my kids were younger and I was still married to their dad, I would arrange photos of dead friends and relatives on an altar and prepare pork roast with roasted apples and squash while my then-husband took the kids trick-or-treating. When they returned, usually freezing, we ate, honored our dead and wrote down one thing that we would like to get rid of in the coming year, which we then burned over a candle flame.
The photos I took out once a year for that Samhain altar have now found permanent residence on a set of French doors (loved by me, not so much by my ex-husband) that I moved from my old house to my new townhouse.
Today I feel like the ancestor photos on those doors are reproaching me. I think they want us to feast.
So feast we will. And when we've had our fill, we'll write down things that we don't wish to carry into this new year on little pieces of paper that we can turn to ash.
I have more than one thing I'd like to be done with, of course. This season seems to bring all my worst fears and insecurities to the surface. Resistance is the word that keeps coming up today, though, so that is what I will burn.
I'll do my best to embrace this darkness. I won't pretend that's easy.
Happy new year.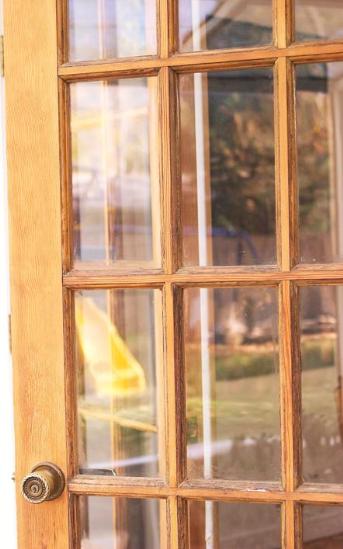 I found these funky French doors at Boulder's ReSource, a recycled building materials center. They were shorter than current code, so I had a carpenter refit the doorjamb in my old house for them. When I lived in that house, I looked through the doors every day, at my kids playing in the back yard. I could look up from cooking and see the reflection of a swing moving or, later, a body bouncing on a trampoline.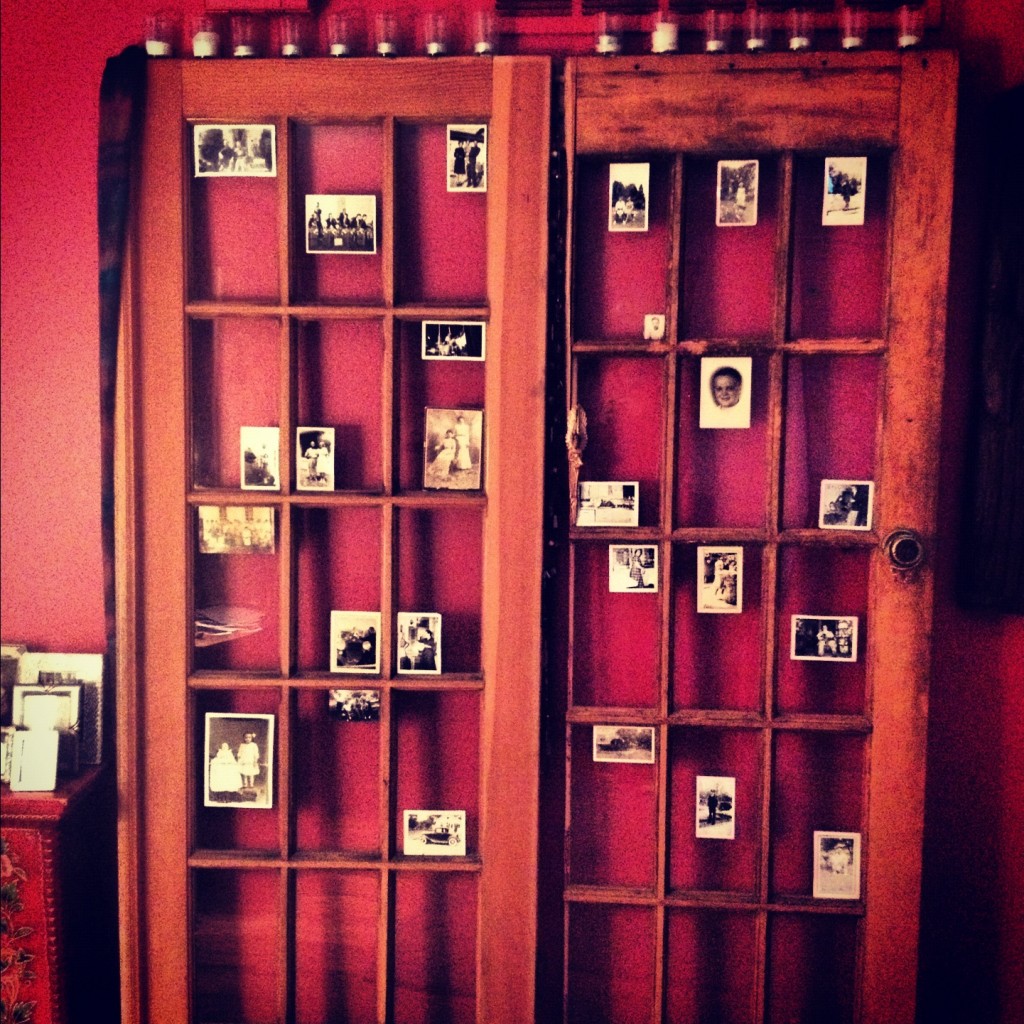 Now they're in the entryway of my new townhouse. I can't afford a carpenter, and I don't have a doorway to fill, so I pasted old photographs on the glass panes and made them an ancestor altar.