I'm in a 10-month-long yoga teacher training. We're studying anatomy, Sanskrit and sutras, and brain chemistry. The training is helping me align my physical postures and mental perspective, but right now I'm learning the most about myself from cleaning the new yoga studio in my neighborhood.
I clean once a week in exchange for unlimited classes. The other day I told Nikki, one of the studio owners, that it's probably the most honest thing I do all week. In loftier moments, I consider it my opportunity to practice and share sauca, the yoga sutra regarding purity. (I get that I just don't want to admit I'm cleaning toilets.)
This week I got to the studio for my weekly cleaning session late because we talked longer than usual at teacher training. My kids were home without me, and I wanted to get it over with quickly (a juicy invitation to the universe for everything to go wrong).
I opened the studio door and peered in, wondering why I still have Carole King on my iphone shuffle. Seriously? Not in the mood for "Natural Woman."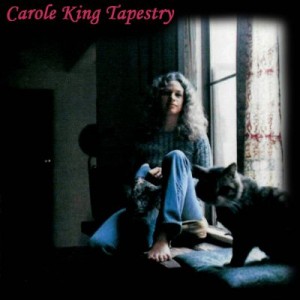 I began rolling up the straps that my fellow yogis had tossed back into the basket. I was annoyed with them for not returning the straps the way they found them. I was feeling smug and superior to them, with their disregard for the cleaning help, until I realized that I don't remember ever rerolling my strap after practice in decades of practicing yoga.
As the new studio gets busier, the bin for used rental mats grows more full. Tonight it held 13 mats in need of cleaning. I'd finished running the steam cleaner over each mat and was rolling up the last one when I realized I'd forgotten to spray them with tea tree oil.
Seriously?
I could put the mats away. No one would know, and I could just pretend to myself that I forgot all about the tea tree spray. The mats had been steamed, and it's not like people get all that sweaty in this studio. These aren't Bikram classes.
I thought all this. Then I thought about the karma niyama, which states that desirable and undesirable acts produce corresponding results. Some people say that according to the law of karma, everything I do comes back at me sevenfold. I figured that must be tripled or quadrupled within my own studio's walls.
I would never find peace in my practice if I had to worry about whether the person next to me was picking up a foot fungus from the mat I didn't clean. My brain would obsess and hover over the possibility, and the noise would drown out everything else.
I swore.
Then I unrolled each mat, laid them all out on the floor and sprayed them with tea tree oil solution.
"You've got to get up every morning with a smile on your face and show the world all the love in your heart," Carole King sang. I sang, too, because she's right….that's what there is to do. And I've liked that song ever since I was a kid in the '70s.
I unwound the cord that I had just wound up and plugged in the steam cleaner.
You're as beautiful as you feel.