On Wabi-Sabi Weekends, I run excerpts from my book Simply Imperfect: Revisiting the Wabi-Sabi House.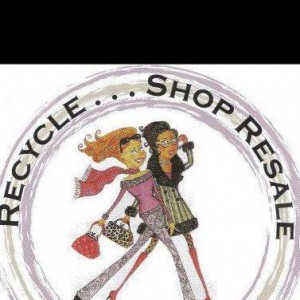 "There's only two things that money can't buy, and that's true love and homegrown tomatoes." — Guy Clark
Not too many years ago, I shopped so much at Nordstrom that I had a favorite shoe salesperson (who taught me that "spending" and "saving"—like during their semi-annual sale—is called "spaving"). I've spent ridiculous amounts on curtains and used the word "need" in association with luxuries. I'm pretty sure I'm too sexy for my ten-year-old Honda Civic Hybrid. I'm a materialist.
I've bought the hype. It makes me cringe, but my desire for the latest, fastest model wins out over thoughtful frugality more than I want it to. I've downsized considerably since I divorced, but I still think I need the most Gs for my smart phone. Even my kids understand that every technological advancement is another way to get them to buy more stuff—and they always want the stuff. They hang out in a mall (or "retail resort," as the developers called the shopping center down the road from us when it was built), and they know more brand logos than Colorado native plants. (If I have to be honest, I do, too.)
Shopping is entertainment, and shopping is therapy. "The ugly side of consumerism exists because there is something deeply meaningful about shopping," sociologist Dan Cook told The Christian Science Monitor in 2002. "Shopping is the provisioning of care, and the marketplace brings social intercourse and cultural interchange." Slow Design founder Alastair Fuad-Luke writes that consumerism has replaced religious ritual in modern culture. "Shopping is the new religion, the shopping centres and malls the cathedrals to which the populace flock," he writes. "Consumerism has usurped thousands of years of symbolic ritualism of nature's seasons, religion, monarchy and patriarchy."
When my marriage was crumbling, I shopped so much online that I knew my credit card number by heart. I shopped to stuff the deep hole I felt inside, and I ended up with a closet full of nice clothes and accessories that I've been selling off at the consignment store in recent years. I like to think that I've become less of a materialist, but the truth is I've changed my focus. Now I'm a secondhand materialist.
On Saturday mornings I get my daughter Cree out of the mall and on a tour of our area's best clothing consignment shops (where I do try to sell two things for every one I buy, but those consignment store buyers are so picky). Cree loves secondhand shopping as much as I do because the hunting is unpredictable and takes a good eye. It's more challenging than the bland, "this season's look" retail resort experience, and both of us have an equal chance of finding something satisfying (despite our very different taste). One day I found a leather coat with fake fur trim that reminds me of Kate Hudson in "Almost Famous." It's my favorite coat. Cree thinks it looks ratty and asks me not to wear it.