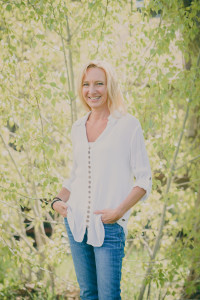 "I'm sharing the tremendous health and wellness benefits of cannabis with the world. I envision a world in which cannabis grows freely and organically everywhere and no one is ever persecuted or imprisoned for possessing this sacred plant."
Robyn Griggs Lawrence helped introduce mainstream America to sustainable, healthy lifestyles with Natural Home magazine and introduced readers to the Japanese art of finding beauty in imperfection with her books The Wabi-Sabi House and Simply Imperfect: Revisiting the Wabi-Sabi House. Now she's educating people about how to safely prepare and imbibe organic, sustainably grown cannabis for health and wellbeing through The Cannabis Kitchen Cookbook, a collection of advice and recipes from America's top cannabis chefs, and an online course, The Fundamentals of Cooking with Cannabis. 
As Natural Home editor-in-chief from 1999 until 2010, Lawrence traveled the country meeting people who were passionate about building and living sustainably. Lawrence also has been an editor with Organic Spa, Mountain Living and The Herb Companion magazines and has run successful blogs on Huffington Post, Care2.com and Motherearthnews.com.
A board member for The Center for Maximum Potential Building Systems in Austin, Texas, and an advisory board member for the Healthy House Institute, Lawrence has been featured in The New York Times, Bloomberg, Time magazine, USA Today, on CNN and in top-tier newspapers, magazines and TV programs worldwide.
Lawrence, a certified yoga instructor, also co-authored 7 Steps to a Safe, Nurturing Nursery, an e-book, with Dr. Frank Lipman, M.D.