On Wabi-Sabi Weekends, I post excerpts from my book, Simply Imperfect: Revisiting the Wabi-Sabi House.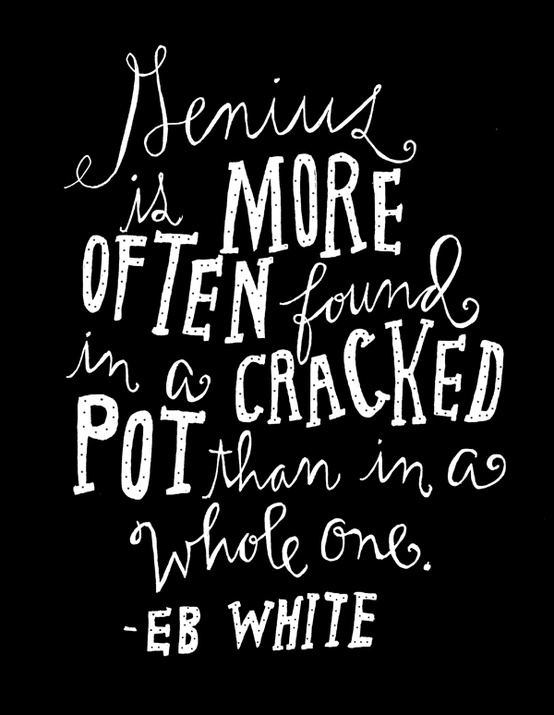 "Today, thank goodness, we are more concerned with the personal than with perfection."—Billy Baldwin
Super-lush interior design magazines make me neurotic. I'm drawn to them like an addict for a fix—into lush, seductive page after page of stylish, expensive, perfect rooms that I could never in a million years afford. Everything, down to the Andy Goldsworthy books on the tufted ottoman, is considered and carefully placed. Anything jarring or unintended has been Photoshopped out. The photos are delicious printed perfection. I crave those sleek, dry-martini living rooms and plush, draperied boudoirs, stripped of all life—no toaster ovens or clock radios, melted and forgotten candles, dog food bowls or granny-square afghans crocheted by grandma.
Because I'm in the business, I know what it takes to produce those magazine hero shots. It takes a crew. We move out daily life's detritus—receipt piles, paperback novels and prescription bottles—and we pull in sake sets, placing them just so. Rearrange furniture, fix lighting, plump pillows, fix lighting again. We pore over the computer screen, checking for the tiniest flaws, wilted petals or wayward fringe. We rearrange the folds of the draperies. We change out the tall vase for the short one and check the screen again.
No one lives like this. Real people leave mail piles in the entry and let the flowers go a little too long (if they have them at all). Real people roller-skate in the house and let the dog on the bed. They have unpredictable cats. They leave scars.
My sister Stacey used to remodel high-end homes in Santa Monica. She spent thousands of clients' dollars on Viking stoves and granite countertops, designer paint and custom cabinetry for fresh, new living spaces. During the final walk-through, inevitably, the clients would pick out every nick in the woodwork, the smallest scratch in the floor. It didn't matter that the house would be covered with little dings within six months of their moving back in. The clients wanted their house to be perfect. "We would go back a few months later to take photographs, and sure enough, the baseboards would be all smudged and the refrigerator full of fingerprints," she says. "And what would you expect? These people live there."
Without people, and their traces, a home is just a house. We shot a house in Berkeley, California, many years ago that had been staged to attract a heftier sale price. It was lovely, with tasteful furnishings and objects as perfectly bland as the classical music that played all day on a continual loop. We hardly had to do a thing to prepare each room to be shot; the stager had even left open books with reading glasses and breakfast trays on beds. The home photographed well enough, but the sparkle of the woman who remodeled it was lost. Her favorite blankets and her quirky artwork didn't stand a chance in all that commodified perfection. Her home had become real estate.